Get people talking and thinking more deeply about what social cohesion means to us and what we can do to bring about change. By talking, we start to visualize possibilities for creating a better, more united South Africa. This is the first step to getting inspired and taking action!
Stop, take notice, get talking and take action.
We have adapted a series of famous South African speeches to inspire you to imagine a united society, and to take action yourselves.
Alongside these, dynamic Talk Group outlines provide discussion guides for you to use in your school or community to get your peers talking about these important issues.
Want to use this chance to inspire your friends?
You can run a Talk Group in person to start a purpose-filled chat on your chosen social media channel, or at an in-person event.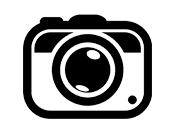 We'd love to hear how your events went, and even see some photos and videos shared on social media with the #UpWeGoMzansi hashtag, or emailed to info@upwego.org.za